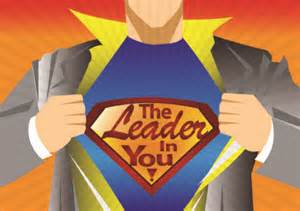 Despite what you may have been taught to believe, everyone is a leader. We just lead in different capacities. Some are leaders of organizations, businesses, ministries and political arenas, while others are leaders of their families, love and relationships. No matter what your sphere of influence is, the quality of your organization, ministry and family is predicated on your ability to be an effective leader.
Dr. Myles Monroe says, "Leadership is the capacity to influence others through inspiration motivated by passion, generated by vision, produced by a conviction, ignited by a purpose."
Effective leaders have the uncanny ability to mobilize people toward a common goal. The goal should be a clearly written vision. The vision is what will stimulate you and those you are leading to exercise the discipline and control needed to bring the vision to pass. The written vision allows you to see what you're working toward. It will remind you of why you do what you're doing.  Effective leaders are driven by purpose. Once true purpose is ignited it will allow you to be in a position to win.
As a purpose driven leader with a vision, you can win because you have the ability to defy the odds. You can defy the odds and win because you have vision; and with vision, you can see beyond what currently exist. Leaders, I challenge you today to generate a vision that has been ignited by purpose and go out there and win!
Thanks for reading Selphenia Nichols 60 Seconds On Success Blog which is designed to provide empowerment, motivation, inspiration and informational strategies and tips to help you succedd in life, business and ministry.
Selphenia Nichols Simmons is hailed as "The Queen of Success". She inspires Christian women and entrepreneurs to go from being a mess to making massive profits that profit the masses. Selphenia's no-nonsense business strategies take individuals and organizations from scratch, or anywhere in between, to Success.
Stay connected with Selphenia.
Facebook Business Fan Page: Selphenia Nichols Success Coach To Women www.facebook.com/Selphenia.SuccessCoachtoWomen                                   
Website:http://successcoachtowomen.com                                                                                             
twitter:queenofsuccess1                                                                                                                                
email selphenia@successcoachtowomen.com to book Selphenia for your next event or to schedule your free life or business success strategy call.